Robert Nowak's orchestrations, arrangements and compositions have been preformed by artists, bands and orchestras in nearly every field of music — from theater to symphony, from jazz to sacred music. He has prepared music for many of the world's renown artists including Pulitzer Prize winners Melinda Wagner and Wynton Marsalis.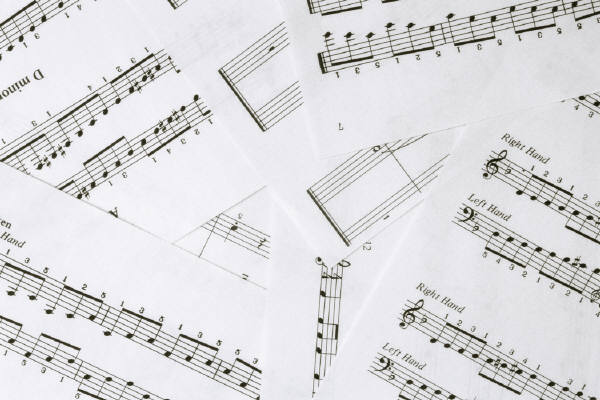 Clients rely on our high professional standards of accuracy, meeting deadlines and completing projects at or under budget. We understand the specialized requirements of the arts and entertainment iindustry...the particular needs of a Broadway show, a film scoring session, a touring band or a symphony orchestra.
Most of our music is prepared on computer with Sibelius® and Finale® music notation software. We also have experienced
hand copyists if that's what your project needs.
Robert Nowak has worked with some of the biggest names in the business. Natalie Cole, Luther Vandross, Liza Minnelli, Tommy Newsom, Burt Bacharach, Heidi Grant Murphy, Kiri Te Kanawa,David Sanborn, the Chicago Symphony, Ars Nova Musicians, Buffalo Philharmonic and Boston Pops Orchestras, Diva with Sherrie Maricle, Maria Schneider Jazz Orchestra, EMI, RCA and BMG Records to name just a few.
Broadway musicals and other theatrical productions comprise another large part of our activity. One of our shows, Hot Feet, featured the music of Earth, Wind and Fire. Among the other shows on which Bob has worked are Les Misérables, Cats, The Who's Tommy, Into the Woods, Phantom of the Opera, Smokey Joe's Café, Brooklyn: the Musical, Annie Get Your Gun, Assassins and Harry Connick Jr.'s Thou Shalt Not. Here is a more complete list.
After 30 years in New York City we've decided to move everything to my home office in Western New York. We will continue to serve the Arts and Entertainment Industry, but in a more efficient manner. This move reflects the changing nature of the industry, our culture and technology. We will happily continue the good relationships with our wonderful clients, colleagues and suppliers, and look forward to welcoming new clients, providing them with the finest in professional music preparation services.
I also want to acknowledge our many wonderful years at Kaufman Astoria Studios The historic movie studio, home to Sesame Street, Nurse Jackie, Orange Is The New Black and a variety of other TV and film productions, was and still is a great environment. We were surrounded by individuals and businesses of the entertainment industry — film, television and recording — as well as by state-of-the-art facilities. All the best to you!